Dear Participants / Speakers,
It is a great pleasure for us to welcome you to virtual meetings of ICMATSE.  As we announced earlier, ICMATSE is going to be carried out online due to the COVID-19 global pandemic.
We would like to highlight some important points about the process so that our conference will go smoothly and effectively. The presentations will be held in online (by Zoom) halls specially created for the authors.
The author, who will make each presentation, will participate through the link in the "online link (For Authors)" section.
Participation in the sessions will be taken to the online hall by clicking the relevant link. Listeners / guests will be able to watch and ask questions by connecting from the link in the "Online Link (For Audiences)" (YouTube live watch).
Please, check the necessary hardware and software to eliminate any problems during the presentation. We thank you in advance for attending our conference and wish it to be a useful / productive for you.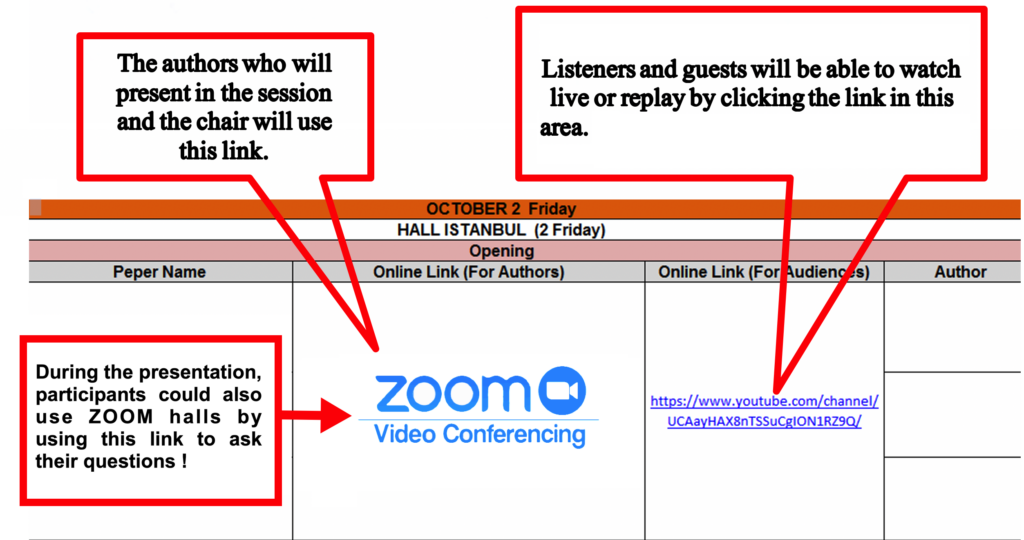 Click to access the Abstract Book: